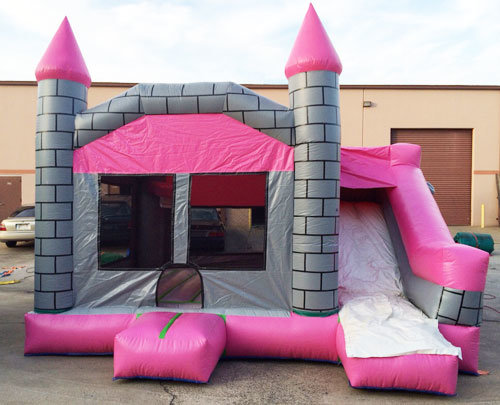 Pink Castle Combo, same day drop off and pick up or 2 day rental, Drop off Saturday, Pick up Monday for the same one day price.
A Castle In Need of a Princess
Yes, this castle is looking for a Princees to rule the kingdom of fun! Featuring it bright pink colors with authentic castle brick design, it was a large bounce area, with basketball hoops inside and out. There's a fun climbing wall leading to the top of the external slide with inflatable safety ramp at the bottom and one at the enterance.